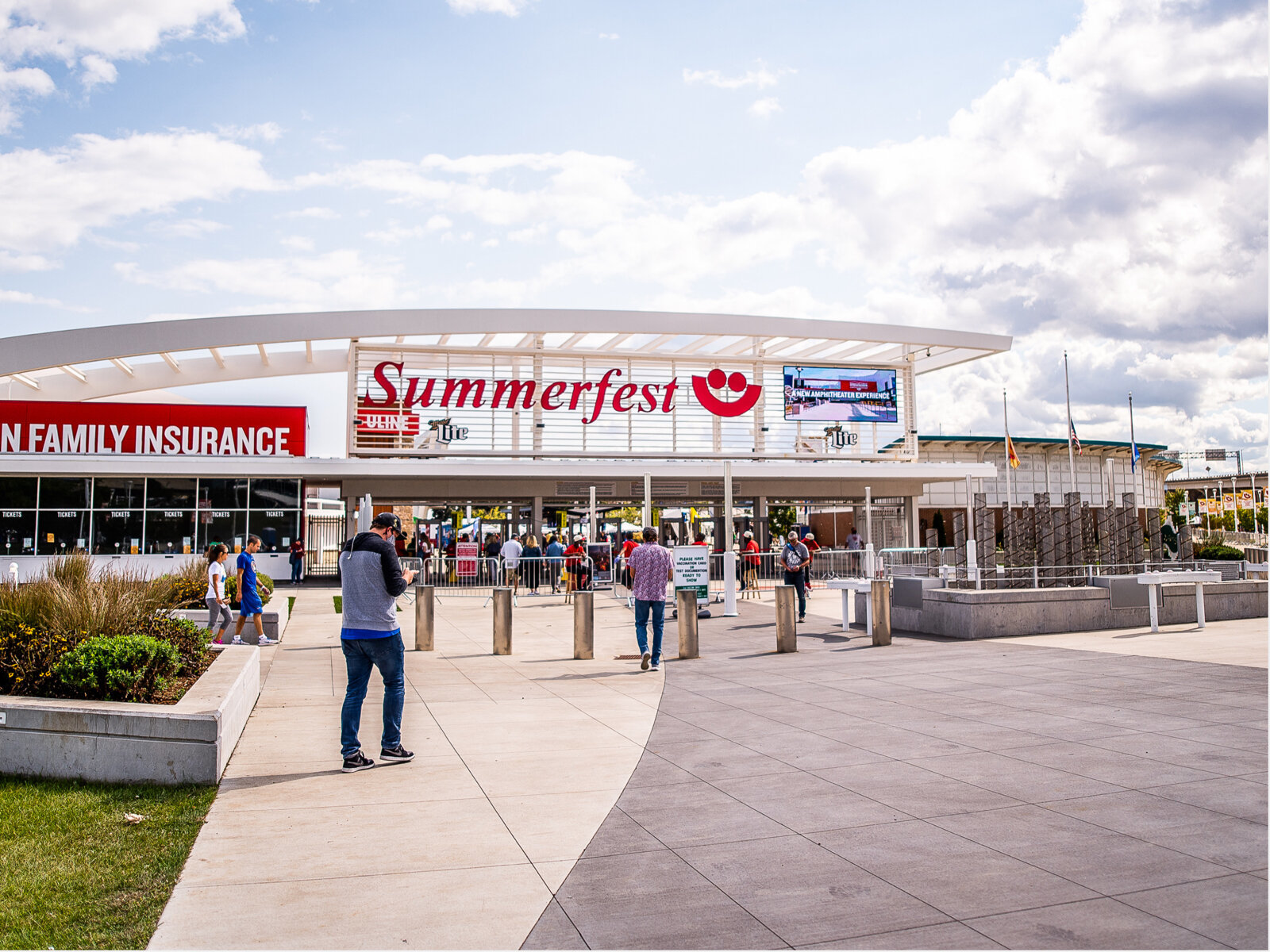 This content is in partnership with Summerfest. We'll see you down there! 

Don't look now, but Summerfest starts up today – as in right now. And when you're making your last-second plans on who to see and what special attractions to visit, don't forget the most important part of Big Gig planning: how to actually get to the Big Gig. Thankfully, while MCTS shuttles are unavailable, Summerfest will make it easy this year with their own fleet of bus shuttles. 

The Big Gig bus service will offer five routes throughout the nine days of Summerfest, all running continuously each day starting at 5 p.m. The shuttles will pick fest-goers up and drop them off at the following locations:

Hales Corners Park and Ride (I-43/I-894/WIS 100)

Milwaukee/College Avenue Park and Ride (I-43/I-94/County ZZ/College Avenue)

Milwaukee/Holt Avenue Park and Ride (I-94/I-43/US 41/Holt Avenue)

Wauwatosa Park and Ride (US 45/Watertown Plank Road)

West Allis Park and Ride (State Fair Grounds – I-94/76th Street)
A roundtrip ride on the Big Gig bus shuttles costs $15. Passengers can purchase a ride in person using debit or credit card – cash will not be accepted – though Summerfest recommends buying your ticket in advance at Summerfest's website to keep things moving and, most importantly, to make sure you've got a seat reserved in case the rides fill up fast. Then, when passengers arrive at the Big Gig, they'll get a wristband to get back on board the shuttle for the return trip. 
"Save money at the pump and take the Summerfest Shuttle to Summerfest for only $15 round trip," said Don Smiley, CEO, Milwaukee World Festival, Inc. "We are happy to be able to subsidize this affordable and convenient option for our fans and strongly encourage them to buy shuttle tickets in advance, to avoid seats being sold out."

Summerfest will also team up with Transit Plus to provide rides for eligible attendees as well. Check out Ride MCTS's website to confirm eligibility, and to schedule a ride, call First Transit at (414) 817-9860 or Transit Express at (414) 264-7433 at extension 3.  

For more details on Summerfest's bus shuttles, visit the Big Gig's website. And for more information on other ways of getting to the world's largest music festival, click here. Most important of all, though, for info on who and what you'll all see and hear when you actually get through the gates into Summerfest, check out our full Big Gig schedule and list of attractions. And we'll see all your fest selves at Summerfest!