This summer, Miller Lite will serve up its hops with a side of history with a special new beer can, paying tribute to a key figure in brewing history. 

The limited edition can pays homage to Mary Lisle, the nation's first recorded woman to own and operate a brewery back in 1734, featuring her last name in place of the traditional "Lite" on the white can, her image on the other side and a message in between briefly running down the history of Lisle, "Ale Wives" and women's role in brewing overall.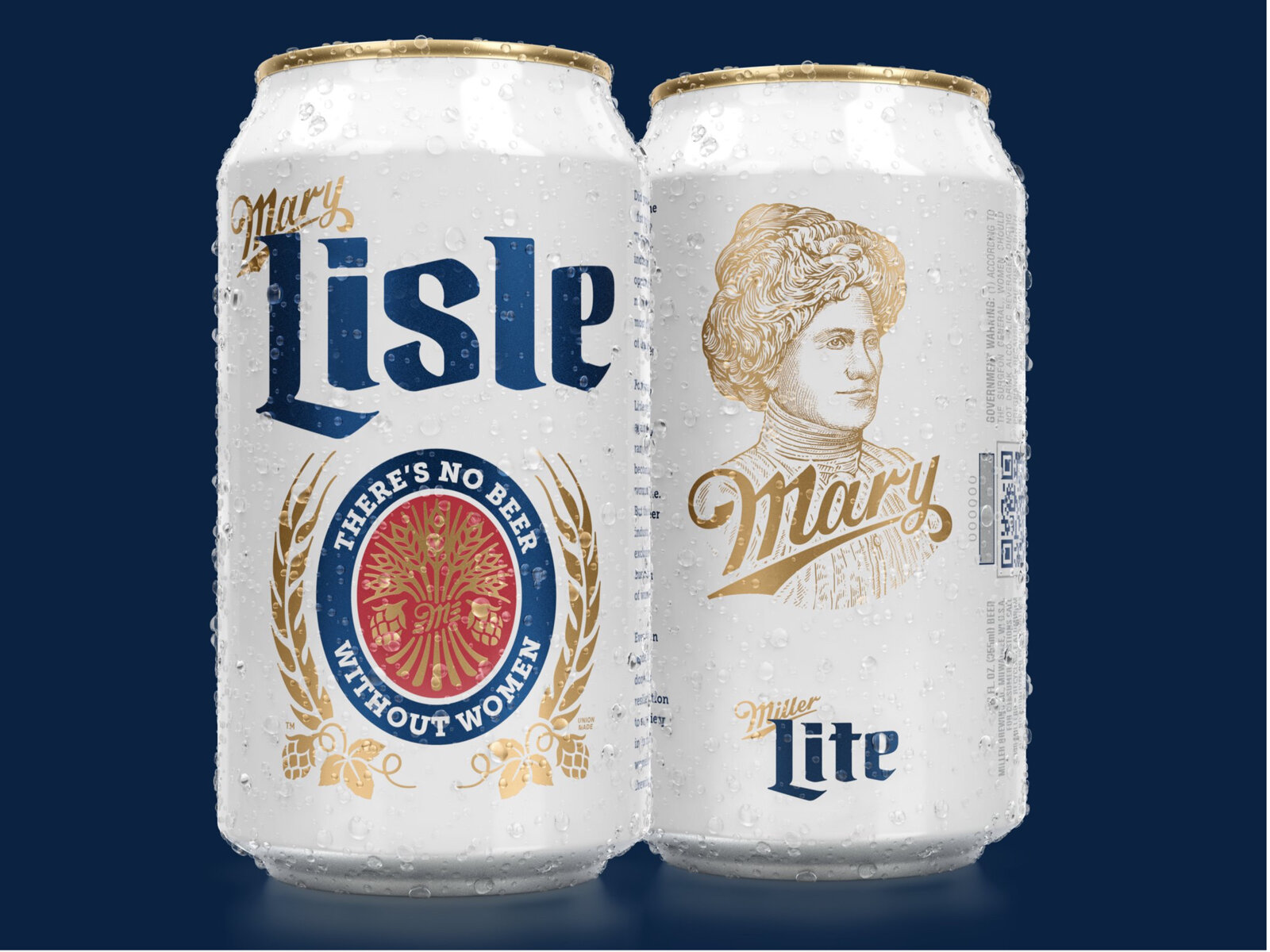 According to Delish, the special edition cans will be released in particular at Devil's Den, a bar in Lisle's hometown of Philadelphia, on June 30 – but if you don't live in the City of Brotherly Love, you can still snag these honorary hops by entering for a chance to win at Miller Lite's website.
The goal of the significant suds is to raise awareness for women's place in beer history – and how much it's changed over time. Despite women's key early role in American brewing, according to Miller, they currently only make up 7.5 percent of today's brewers. Therefore, in addition to the Lisle tribute cans, for every case of Miller Lite sold online between June 27 and July 4, Miller will also donate $5 to the Pink Boots Society, a non-profit organization dedicated to assisting and educating women into careers in the brewing industry. 

For more information on the new can and its surrounding initiatives, visit Miller Lite's website. And in honor of Mary Lisle: 414, let's have one more!