Good morning, and welcome to our live coverage of the fourth Ashes Test – and despite some very dreary forecasts, hopefully we can start play in an hour's time as planned.
A couple of hours ago, England managing director Ashley Giles took blame for the side's performances so far, while praising the resilience of his squad through an extremely tough post-COVID period.
"I aboslutely feel the responsibility of losing this Ashes series," he told the BBC.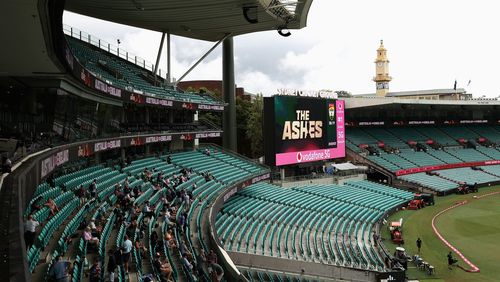 "We can only apologise – I know there'll be a lot of emotion, a lot of anger, about how we've lost it. But we know it's not an easy place to come, we can't kid ourselves."
"There's been a lot more going on in the last two years than just performance."
Giles said that it was more than just performances – citing numerous instances of struggling to even get Test series off the ground since the coronavirus pandemic, and an increased amount of Tests in 2021 to make up for 2020.
"Having 18 scheduled Test matches between January and mid-January is a hell of a lot of cricket. It's almost three times as much as Australia, 50 per cent more than India. It's a huge amount of cricket we're playing, and in a time of COVID, It's been pretty horrendous at times."
"What these guys have tried to deliver, I think is extraordinary."
Giles said the last two years had been the most challenging of his career, with performance taking a back seat to logistics and player safety.
"The well-being issue is a massive one. The amount of time these guys have spent in bubbles during this period is simply not healthy. You guys would have done it, but it's not healthy.
"But I'll tell you what, I'm extremely proud of how they go about it."