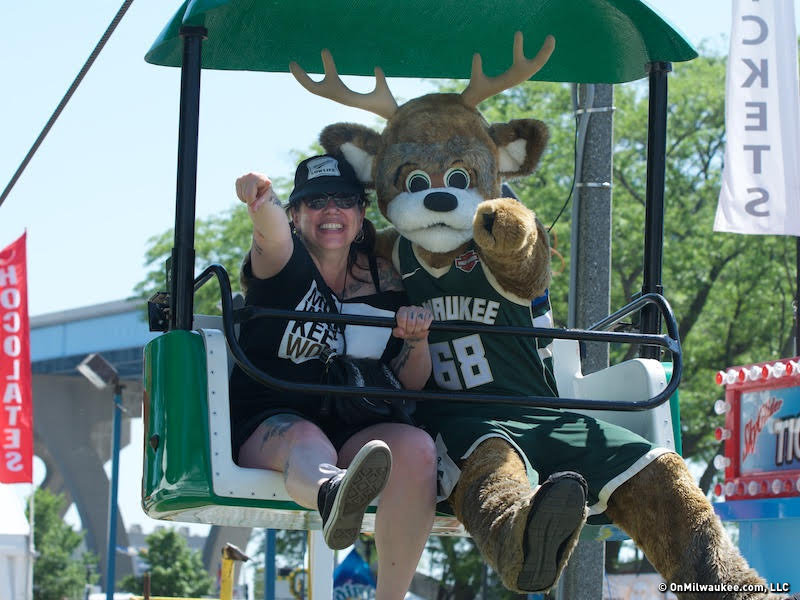 Summerfest 2022 operated during an ongoing pandemic, during a time of worldwide inflation, in a new format for June/July that had two fewer days than the usual festival and without an amphitheater headliner one night (when Justin Bieber postponed).

Still, it managed to draw 445,611 fans, an 8.8 percent increase over last year's Big Gig, which also ran three weekends, but in September.

"This year's results highlight the current state of the event industry as we continue to manage through the impact of the last few years," said Milwaukee World Festival, the organizers of Summerfest, in a statement.

Summerfest drew 409,386 attendees in 2021.

"Given the lasting effect of the pandemic, the world has changed and, accordingly, the music festival business has changed as well.  In 2020, MWF stated it would take years to fully recover and that is what we – and others – have experienced in 2022.
"While we did not top pre-pandemic attendance levels, our fans were happier than ever to enjoy live music in our world-class festival setting.  As we reflect on this year's festival, we are celebrating a return to our traditional summer timeframe, a strong response to our hiring initiatives and a record year for sponsorships.  We thank the artists, fans, vendors, staff, and sponsors for their support – it was a great run."

As a relief to those who disliked the three-weekends format, MWF said that this year's event was, "a trial of a new festival format" and that, "officials will review the results of this model and confirm dates for Summerfest 2023 in August."

In pre-pandemic times, Summerfest – which ran 11 days instead of nine – typically drew much more festgoers. For example, in 2017 that number was 831,769. In 2018, 766,192 attended and in 2019 there were 718,144 admissions.